happy national day to all fellow singaporeans!!
today is really tired for me as i slept less than 5 hours last night. nevertheless i will not want to give up the opportunity to watch ndp parade live at the floating platform!
even though we are supposed to be seated by 545pm, at 430pm we are already seeing a snake queue!
all queueing to pass the security checkpoint
the main stage, with the upcoming marina sands IR as the backdrop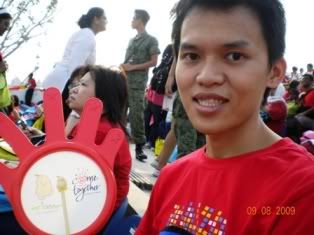 can i be a spokesman for mr bean?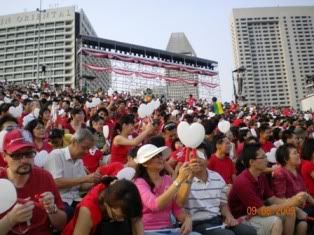 the crowd..
patrotic isn't it?
some random performances
more random performances
high speed sea chase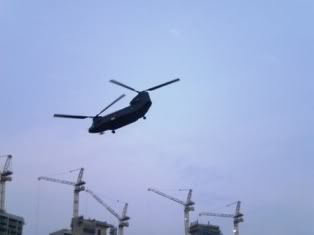 even the helicopter is here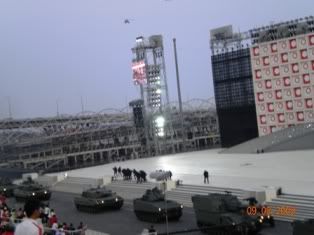 weapon display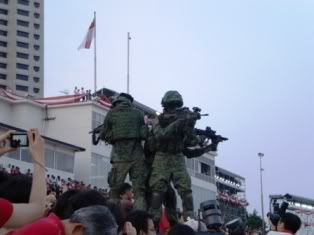 i wonder if these are professional models or real NSF? they pose like they are some models like that. maybe they did went for some modeling courses.. =)
the canons for the president inspection of guard-of-honour
president is here!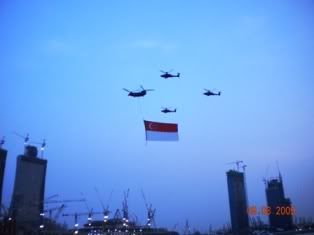 a touching moment - flag fly pass when national anthem was played
some noise generated by the F16s..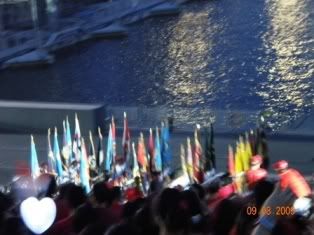 colour party march pass
me with a little red heart =)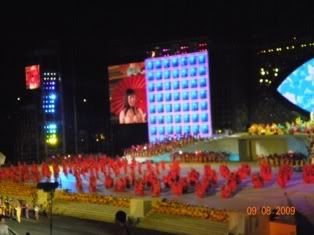 more random display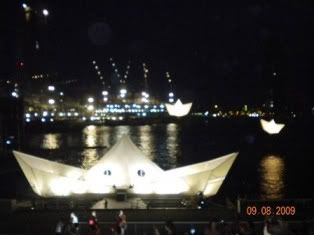 smiley looking boat
look at the sea of red!!
awesome!
and the finale....
although i'm not very impressed by the show as i'm quite lost of what the theme the show is trying to bring out, but i've to applause the performers time and effort to make this show a success!
last but not least, a very tiring walk to raffles place mrt after the parade... =)