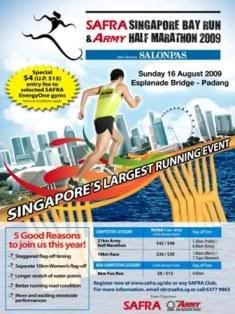 after procastinating for so long, i've finally managed to book a place for the safra singapore bay run 2009! oh yah, that is after i've tried unsuccessfully more than 5 times last night trying to pay with my credit card. =(
first time running in this event, so excited!
oh yes, its only 10km but i think its more than enough for someone who has only less than a month to train up, and my goal is to complete it within 60mins. should be possible i think?