received an email from the university that my convocation will be held on

6 jan 2007

at the le meridien hotel! yeah! its a long wait since i got my final results in march and the transcripts in june. finally i get to wear the graduation gown once again after 2 years! hehe~ after a check on the university's website, the colour of the lining of the academic hood this time round should be

strawberry

i think coz mine is considered a business course ya? also, the gown and cap for a masters should be nicer than those of bachelors rite? i think the sleeve is longer..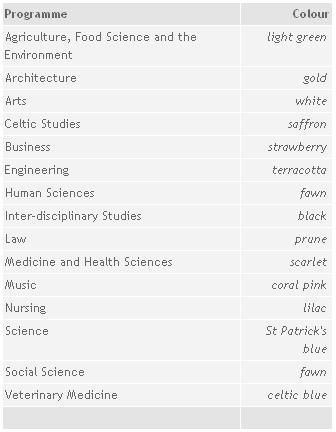 anyway dun think i'll buy the gown this time round as its freaking expensive at $250! rental will also set me back by $50! its madness! the gown which i bought for my ntu convocation only cost me less than $40 for everything.. wonder if the gown and motarboard are the same as what i have now.. if yes then maybe i can just buy the hood? even paying $20 for that piece of cloth is better than $50 for rental lor..

to attend this thingy i even have to pay $39 for my own attendance and the same rate for every guest i invite.. haizz.. $$$ again.. since thats the case, i don't think i'll ask my parents to go this time round as they have attended my earlier convocation before. furthermore, i have no gf. otherwise i'll be more than willing to sponsor her to attend this memorable event.. =)