today is ss's birthday and we went to glass house's fish and co for dinner. needless to say, the best option for 2 hungry souls is the seafood platter for 2! as i'm paying with citibank card, we get a complimentary drink each =) however, i end up finishing up the 2 drinks.. =X




before we start...

yummy calamaries! the fried ones are so much better than the grilled ones..!

i dunno if i pissed off the waitress or what as i requested from her spoons and ice water, and when i ask for more garlic and mayo, guess what she gave me..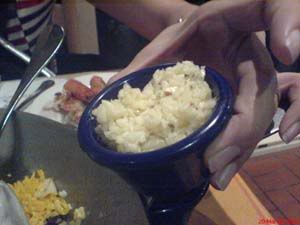 tons of garlic! i guess that quantity can last me for a whole month..


whats left...
no pic of b'day gal coz she forbids me to take any..
finally....
happy birthday! may your wishes come true and
hope you enjoyed the dinner =)